The Chef B Difference!
Meals By Chef B, LLC is a "Chef Forward" Business, owned and operated by a CHEF! Each step in preparing your order is done under the watchful eye of Chef B himself. From sourcing and ordering the finest quality ingredients to perfecting delicious recipes and making sure that each and every meal is prepared with the utmost care, Chef B does it all with his amazing team!
Quality, flavor, and client satisfaction are the cornerstones of Meals by Chef B. Your enjoyment  and appreciation of the meals created with pride for YOU, is what is most important to US!
Being a family run business. Meals by Chef B knows the importance of putting a scratch, healthy and delicious meal on your table. Meals by Chef B prides itself in being one of the few local  Meal Delivery Companies to provide family portions as well as a large selection of kids meals.
Experience the Chef B Difference… The meals are truly from our hearts to your table!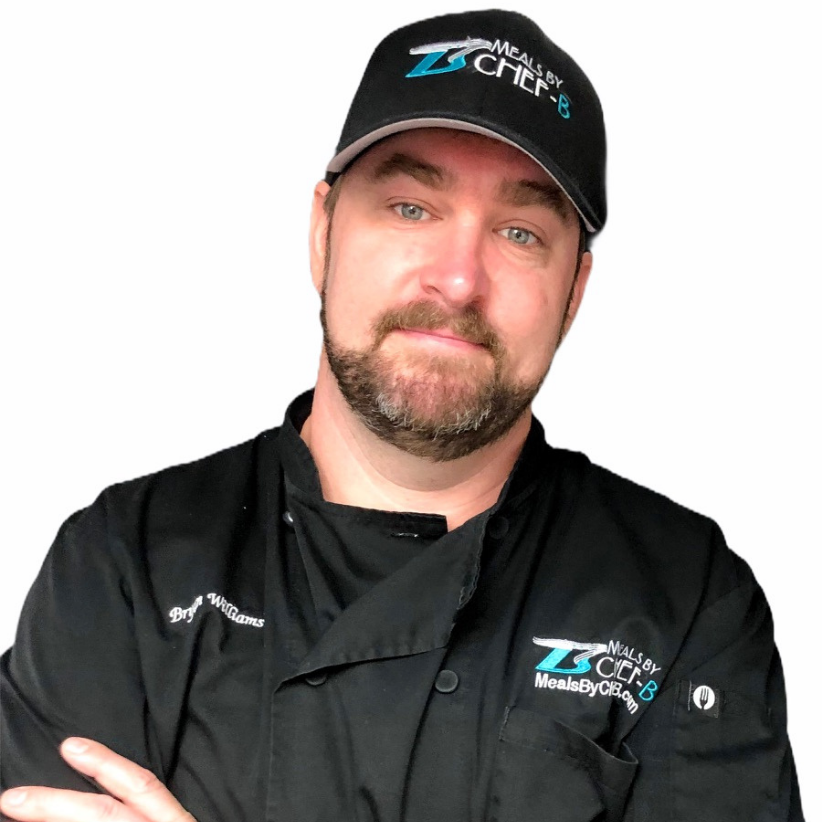 Bryan Williams
Chef B (Bryan Williams) is an accredited Chef and Culinarian with over 25 years of experience on a professional level of cooking for a variety of clientele. Whether it's fine dining wine pairings or backyard BBQ's he does it all with vibrancy and passion!
Bryan grew up in North Carolina where he honed his Pit Master skills hickory smoking just about anything and everything. He learned low country cuisine from his family recipes and by working in a made from scratch southern cafeteria as a young boy.
He graduated from East Carolina University with a B.S. in Hospitality Management then moved to Los Angeles CA. He graduated top of his class at La Cordon Bleu Culinary Institute in Pasadena, CA. He became a Sous Chef at a cutting edge fine-dining French restaurant in Pasadena called Bistro 45. It was his several years there that earned him a featured spot in LA Times as one of the top "Up and Coming Chef's" in Los Angeles.
It wasn't long after where he was offered a position at Canada Flintridge Country Club at the young age of 28  as Executive Chef. He resided there for 6 years before moving back to the East Coast in 2014 to follow love and marry his wife Mandi.
He spent two years being a Private Chef for high-end exclusive clients in the Palm Beach area. In March 2016  Meals By Chef B was born! April 2017 and April 2019 two little up an coming baby boy Chef's were born to Chef Bryan and Mandi making this a true Family Owned Business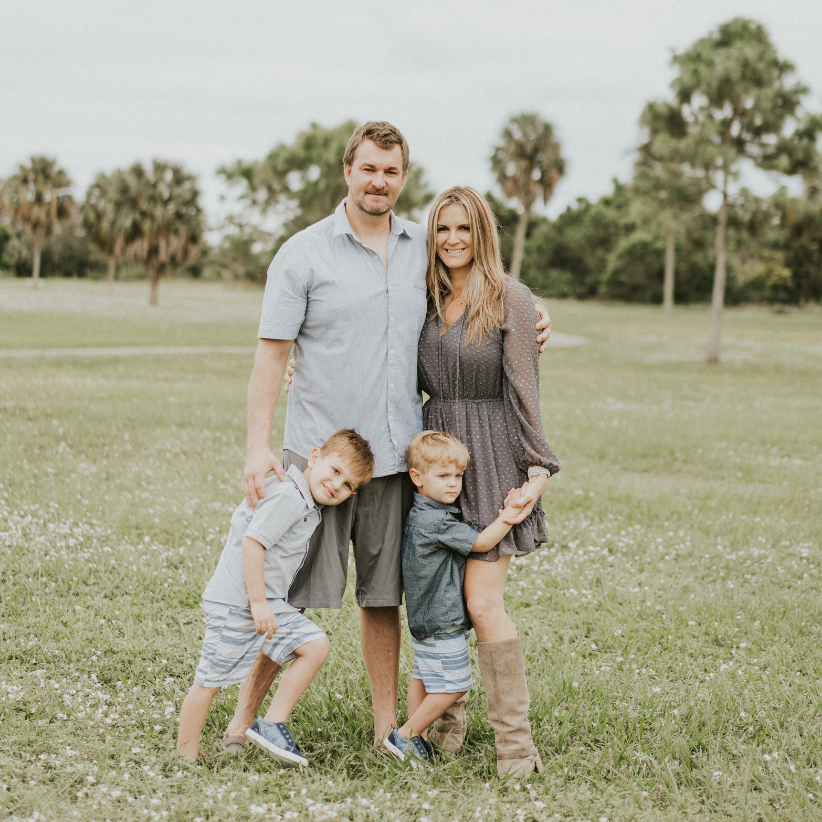 Mandi Williams
Mandi is a Corporate America leader turn entrepreneur. She spent 16 years working for a Worldwide Fortune 500 Company, 15 of which in a leadership role. Her background is in management, sales, team development, client satisfaction, vendor relations, and affiliate partners. She holds dozens of accolades on all of these fronts.
In 2017 she left all of that hard work at the desk and traded it for her lifelong dream career of being a mom! It didn't take long for her husband, Chef Bryan to convince her to juggle her passion for motherhood with her talents in business to help take his Private Chef/Catering Company to the next level.
Mandi dove into the Catering / Gourmet Meal Delivery arena head first and helped Bryan evolve Meals By Chef B into one of South Florida's Most Popular Gourmet Home Delivery Businesses! She brought her talents that are non-food related to the business to compliment all of Bryan's experience and talents in the culinary world.
Her commitment to balancing being a mom of 2 and running the family business is unwavering. Mandi has grown to love the food world. She thrives off the joy and ease her husband's creations bring to so many homes weekly!